Beginning on Monday, Australia's leading fashion designers will be showcasing their new spring/summer collections at the 2013 Mercedes-Benz Fashion Week. Being held at Sydney's Carriageworks a month earlier than usual to accommodate for the global buying schedule, it will see a host of designers, press, retailers, and bloggerati converge on the city to celebrate the countries talent.
Here are the designers to look out for:
We Are Handsome

"Established In 2009, We Are Handsome are renowned for pioneering, digital print swimwear.
Each bold print is treated as individual works of art, inspired by co-founders Jeremy Somers and Indhra Chagoury's memories and experiences of life in Australia.
Established in 2009 as a collaborative creative project, the brand unexpectedly took off globally with an impressive accolade of high calibre celebrities and international stockists. We Are Handsome is available in more than 26 cities and 18 countries.
2013 marks the labels second time showing at Mercedes-Benz Fashion Week Australia."

Blesse'd Are The Meek

"Designer Maria Maung has propelled the Bless'ed are the Meek label onto the world stage. Despite her young age, Maria's skill, signature design style and innate knowledge of the Bless'ed customer has seen the brand increase its international distribution by over 50% in the past 12 months.
With consistent positive reactions from both buyers and media, each season sees Bless'ed are the Meek continue to grow and develop both their covetable design aesthetic and global audience."

Vanishing Elephant

"Celebrating 5 years of the label, 2013 will be the first year Vanishing Elephant showcases at Mercedes-Benz Fashion Week Australia and marks the release of their third womenswear collection.
The brand offers a classic aesthetic that aims not to reinvent but highlight the great subtleties of clothing with a modern take. Large range with plenty of unique textiles.
Vanishing Elephant is a Sydney based clothing brand established in 2008 by Arran Russell, Felix Chan and Huw Bennett.
After first arriving in store in 2009 the brand is now available throughout North America, The United Kingdom, Japan, New Zealand and our home country Australia."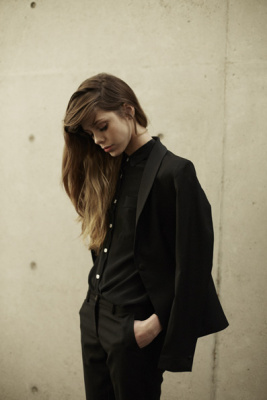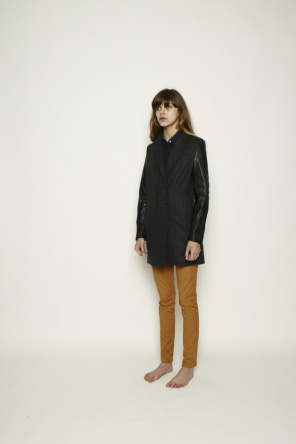 Related articles